In Bocas del toro, a hidden sweet haven of tranquility exists. Tucked a 30-minute boat ride away from Bocas Town is where you'll find Azul Paradise. It is also where you can make all your dreams come true at once with a stay at our fabulous over-water bungalows. We didn't call it "paradise" for nothing.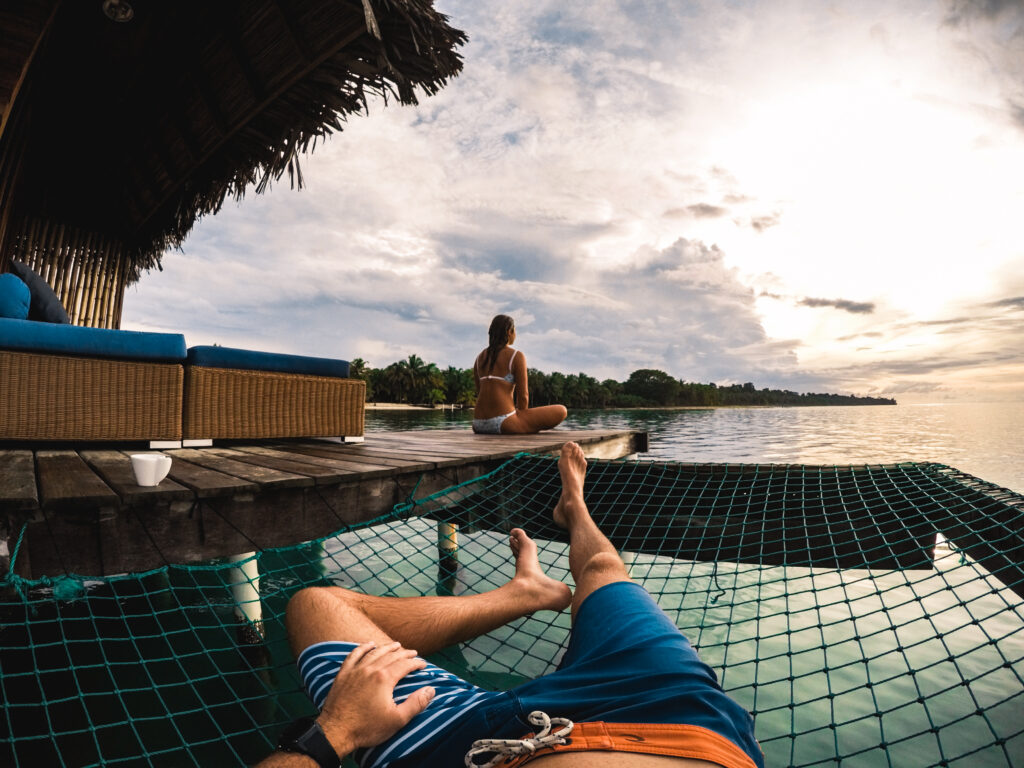 If news of Bocas del Toro is yet to reach your shores, it is a spellbinding archipelago on the west of Panama with an island to suit every possible craving. Isla Colon is where the bulk of the action happens on Bocas Town. Isla Carenero conversely suits those in search of a little rustic peace and quiet. The Zapatilla islands are the pristine untouched gems you will dream about once you return home. Isla Bastimentos, the largest of the nine islands, attracts those longing for postcard beach views with a bit of rough jungle in the background. Those postcard beach views exist in abundance at Azul Paradise (if you won't take our word for it, see the music video for "Cold ain't for me" by Oceans).
Our Eco-resort is hotly popular with couples and honeymooners for a multitude of reasons. Firstly, Azul is well away from the hustle and bustle of Isla Colon with its healthy roster of nightly parties and salesmen hawking their tours and wares. Secondly, one may unashamedly binge on all the blessings the water brings: fresh seafood caught by our on-site staff, decks stretched out onto the water for night stargazing, as well as water sports galore- pedalos, kayaks and paddleboards, perfect for a party of two. Most importantly, in the evenings, the sky tells a tale of pink romance. The name of our boutique resort means, "blue paradise" in Spanish, yet the views will leave you feeling anything but.
Azul Paradise is the supermodel of Bocas del Toro's resorts, breathing life into Bastimentos and the indigenous village of Salt Creek- if we don't say so ourselves. Majority of the staff are born and bred locals from the village, granting you direct access to locals and insight into the Panamanian way of life. An array of tours are also on offer to better connect with your surroundings: fishing with the locals, trips to the sloth islands, Dolphin Bay, the Zapatilla Cays and Bocas Town. Rent a private boat for the day, surf at Kusapín private beach, or devour the produce at a chocolate farm in the jungle.
Azul Paradise grants you access to tranquil vistas, a yoga studio to unwind, extended stretches of private beach, a nearby lake and impeccable service. All our reception staff are perfectly bilingual, and the dining room is a feast for the eyes overlooking the Caribbean Sea, further sweetened by the tantalising cocktail creations whipped up by our ever-creative bartenders.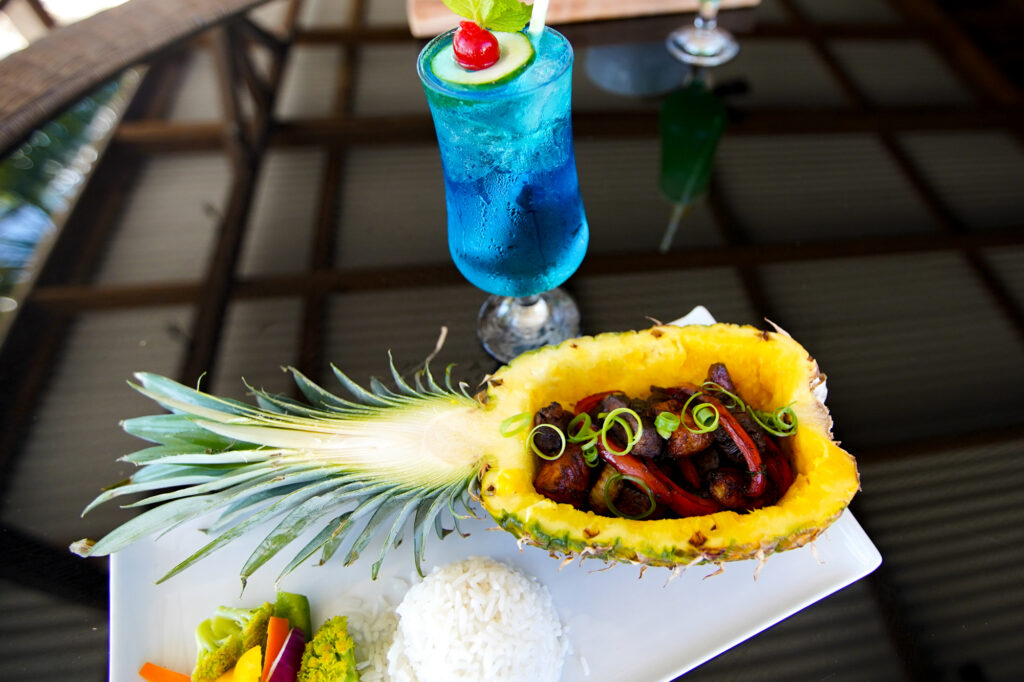 If you have long dreamed of staying at a resort with over-water bungalows, make it a wish fulfilled right here at Azul. All our Deluxe bungalow packages include a glass floor for coral reef viewing, private bathrooms, king-size beds, eco-friendly water and electrical sources and of course, Wi-Fi, cause Insta-bragging is practically obligatory when you stay here. There is however one great risk involved with booking a stay at Azul Paradise: you might simply never want to go home. Book the start of your love affair now.